The Covid Arms – Sat 3 July 2021
THE EVENT
After a sensationally successful 23 online shows, The Covid Arms returns with our trademark raucous, interactive online comedy night from the brightest and best of the UK comedy scene, hosted by Kiri Pritchard-McLean.
The Covid Arms has become a rare success story of 2020, starting off life as a Whatsapp group of friends, and turning into a popular internet pub that has welcomed everyone from Frankie Boyle to Nish Kumar, Harry Hill to Lolly Adefope. In total, the gigs have raised over £140,000 for the food bank charity The Trussell Trust.
Expect big laughs, signature competitions and a smorgasbord of excellent comedians, including some of your favourites from TV.
The event will take place on Saturday 3rd July 2021 at 7pm (UK time) and the show will be available to watch for 48 hours afterwards.
Finally – please be warned that strong language will be used from the beginning and this may not be suitable for children.
THE CHARITY

The Trussell Trust support a nationwide network of food banks and together  provide emergency food and support to people locked in poverty, and campaign for change to end the need for food banks in the UK.
In the UK, more than 14 million people are living in poverty – including 4.5 million children. TT support more than 1,200 food bank centres in the UK to provide a minimum of three days' nutritionally-balanced emergency food to people who have been referred in crisis, as well as support to help people resolve the crises they face. Between April 2018 and March 2019, food banks in their network provided a record 1.6 million food supplies to people in crisis, a 19% increase on the previous year.
We know it takes more than food to end hunger. That's why we bring together the experiences of food banks in our network to challenge the structural economic issues that lock people in poverty, and campaign to end the need for food banks in the UK.
YOUR TICKET
You will receive your ticket immediately upon purchase. Follow the link in your confirmation email to watch the show. Check our FAQs for more information!
THE ACTS
KIRI PRITCHARD MCLEAN

Your host is Welsh Comedian Kiri Pritchard-Mclean – a double Chortle Award winning stand up comedian, writer and satirist. Recent television appearances include Have I Got News For You, The Russell Howard Hour (which she writes on) and Stand Up Central. Kiri hosted both Stand Up at BBC Wales and Wales at the Edinburgh Fringe for the BBC where she introduces a throng of the most exciting comics in the UK. She will be in upcoming episodes of Hypothetical, Roast Battle and the Comedy Central Specials.
A regular on BBC radio, Kiri has appeared many times on The Now Show and the News Quiz. She often co-hosts on Rhod Gilbert's radio show and guest hosted Newsjack Extra. Kiri is a writing/ directing member of Foster's Comedy Award nominated sketch group Gein's Family Giftshop who have a third installment of their radio series in the pipeline.
Kiri is a co-creator and co-host of both the All Killa No Filla podcast and the live juggernaut Amusical. All Killa No Filla is a podcast about serial killers that has a gigantic following worldwide. Co hosted with Rachel Fairburn, the podcast's live adaptation sold out The Leicester Square Theatre in minutes and toured the United States. Amusical is a phenomena that started in Backyard Comedy Comedy and has run monthly for just over a year. Comedians sing their favourite songs from the musicals, hosted by Kiri with Jayde Adams and house band Dave and the Quavers. In the short time since it's conception it has sold out the Pleasance Grand in Edinburgh twice and been made into a pilot with Burning Bright for Comedy Central.
FELICITY WARD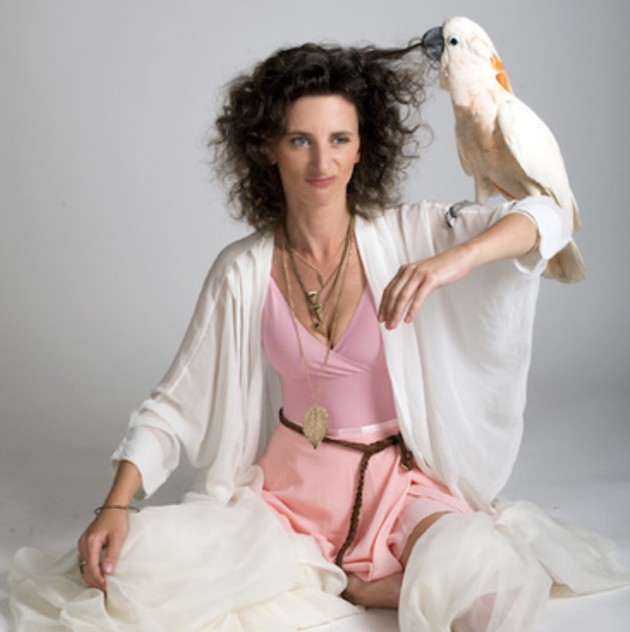 Felicity is a London-based comedian, actor, writer and knucklehead.
Born in a small town just a podcast north of Sydney, Australia, she started stand up in 2008…three years before being born. she is referring to herself in the third person and it's making her very uncomfortable.
Before she started stand up, she wrote and starred in the ronnie johns half hour sketch show, then had a bit of a nervo and moved to straight stand up.
She's spoken at length in her stand up and personally about her struggles with mental health including presenting a documentary felicity's mental mission and her netflix special for live at the bbc series: what if there is no toilet?
things you may not know:
she's broken her right arm three times. both bones. every time.
she wishes she was a better dancer so she could do better tik toks
she's still completing her taxes from the past two years.
she was horrified that dominos made cheeseburger pizza. until she tried it. and now is the only pizza she orders.
monotremes are animals that birth eggs but also have a pouch.
ABANDOMAN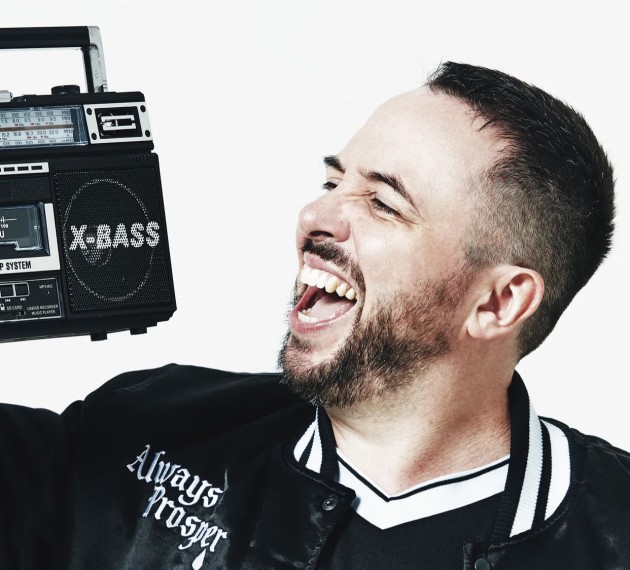 Welcome to the world of Ireland's finest hip hop musical comedian, Rob Broderick, a.k.a. Abandoman.
Using his trademark blend of audience interaction and razor-sharp improvisation, Abandoman will take you on a magical journey, transforming the audience's likes, loathes and daydreams into hit songs and captivating tales.
Abandoman has previously won Hackney Empire New Act of the Year, Best Comedy Newcomer at the Adelaide Fringe, headlined comedy stages at Glastonbury, Latitude, Reading and Leeds, performed in the house band for Alan Carr's Happy Hour on Channel 4 alongside Craig David, played the part of Dictionary Corner in 8 Out of 10 Cats Does Countdown, as well as supported and toured with pop behemoth Ed Sheeran.
"An unstoppable force of nature"
★★★★The List
TAROT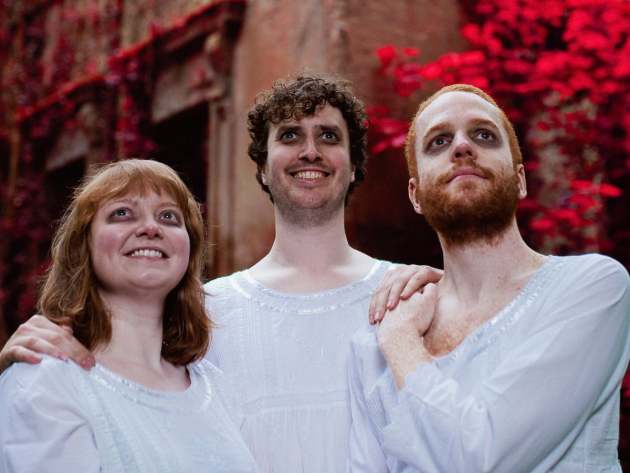 The twisted minds of Gein's Family Giftshop ('Brilliant' (Reece Shearsmith)) and sweaty bodies of Goose ('Brilliant' (Guardian)) combine to bring you something brand new: Tarot. In the backstreets of Britain, a live tarot reading is held. Sketches spin out of the cards and, as the show nears midnight, the significance of the reading as a whole begins to come into focus. Come to have your faith restored in a dying art. Sketch, not Tarot.
An interactive, fast-paced sketch show inspired by and based on a love of tarot reading. What will the cards hold for you?
Directed by Kiri Pritchard-McLean
'One of the balls-out funniest show of the Fringe' ★★★★1/2 Chortle
'One of the darkest comedy shows I've seen…spectacular' ★★★★1/2 RGM
'Bark out loud funny…the whole show is startlingly live' ★★★★ Guardian
'Deliciously dark and straight from the cobbled streets of Royston Vasey' ★★★★ Skinny
★★★★★ ThreeWeeks
★★★★★ Student Newspaper
★★★★ Telegraph
★★★★ List
★★★★ Broadway Baby
★★★★ WeeReview
LEILA NAVABI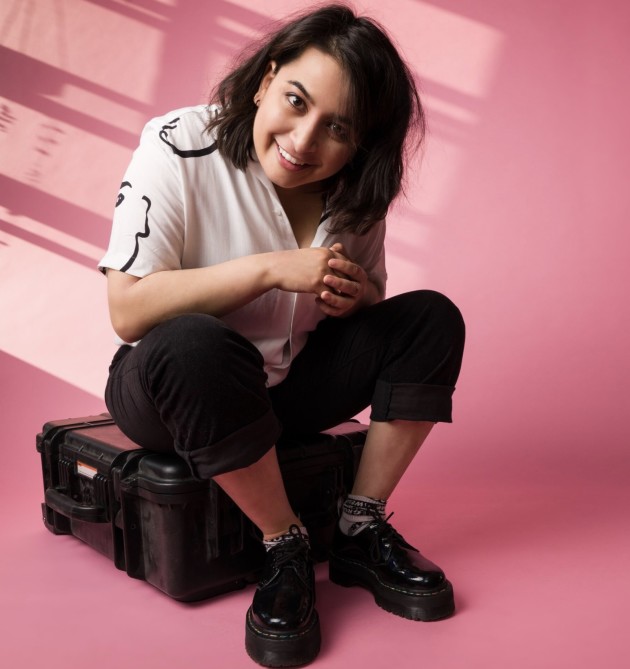 Leila Navabi is a 22 year old comedian, writer and producer from South Wales.
She hosts CBBC series 'Don't Blame Me, Blame My Brain' alongside fellow comic Ken Cheng. She made her television stand-up debut on BBC's 'Stand Up Sesh' in 2020.
She is quickly becoming a hot-ticket act on the UK stand-up circuit and has performed sets across radio shows including BBC's 'Stand Up in My House', 'Mach Fest 2021', and 'The Leak with Tom Price'.
She has written across many comedy titles for various UK broadcasters, and in late 2020 created Radio 4 special 'BAMESHOW' which was received with great critical acclaim. It was dubbed 'mould-breaking, evidently sharp satire' by The Guardian.
Leila has multiple projects currently in development both in the UK and internationally. She is currently co-writing a six-part comedy for BBC iPlayer which is due to film in the Summer of 2021.
CATHERINE BOHART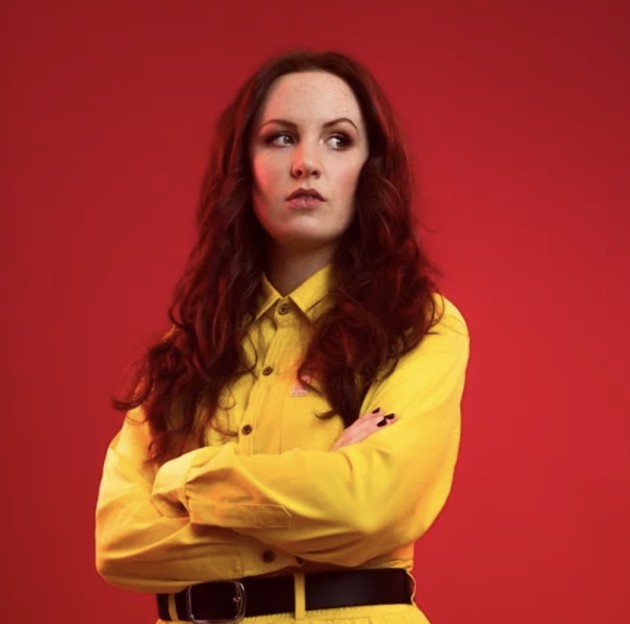 Catherine Bohart is an award-winning comedian, writer and actor.
Catherine began performing stand-up in 2015 and has enjoyed a rapid rise through the ranks of UK and Irish comedy, becoming a finalist in both the BBC New Comedy Awards and Funny Women the very next year.
2016 also saw Catherine and fellow comic Cally Beaton perform their show Catcall for a full run at the Edinburgh Fringe, enjoying packed houses and stellar reviews. The following August, Catherine joined the line-up of the prestigious Pleasance Comedy Reserve.
Catherine took her debut solo show, Immaculate, to the Edinburgh Fringe in 2018. Immaculate received widespread acclaim, with The Times describing it as "the sort of perfectly structured Edinburgh debut you always hope for and rarely get to see" in their four star review. Catherine returned to the festival in 2019 with her second hour-long show, Lemon. It enjoyed a month of sold-out performances and excellent reviews before taking the show on UK and Irish tour, including a run of jam-packed performances at London's Soho Theatre Mainspace.
Catherine has also taken her talents overseas. Spring 2019 saw Catherine selected to join the line-up for New Order, which showcases the best in original and trendsetting UK comedy at Melbourne International Comedy Festival.
Catherine's broadcasting career has seen her appear on BBC2's Mock The Week, E4's 8 Out Of 10 Cats, Comedy Central UK's Roast Battle, ITV2's The Stand Up Sketch Show, Dave's Jon Richardson: Ultimate Worrier and as a regular correspondent on BBC2's The Mash Report. Catherine has written material for BBC shows The Now Show, The News Quiz, Newsjack and Frankie Boyle's New World Order and E4's Savage Socials. She has co-hosted BBC Radio 4 Extra Comedy Club with Arthur Smith, hosted a series of Funny From the Fringe for BBC Radio 4 Extra and was a guest on Reasons To Be Cheerful with Ed Miliband and Geoff Lloyd. In addition, Catherine was named The Times Comedy Face To Watch for 2019 and featured on the BBC New Talent Hotlist for 2017.
2020 also saw Catherine host hit BBC Radio 4 podcast You'll Do with Sarah Keyworth.
Catherine is also a trained actor, having studied an MA in Acting for Screen at the Royal Central School of Speech and Drama.
& MUSIC FROM JADE JONES
Jade Jones is a singer from Anglesey, North Wales. Graduating from LIPA in 2009 with a Diploma in Music and a former Musical Theatre graduate of The Arden School Of Theatre, 2016. Throughout her career Jade has been performing a variation of covers and has most recently started writing original songs. She has been greatly influenced by jazz and blues artists such as Nina Simone, Aretha Franklin, and Lianne La Havas.