Frequently Asked Questions
When do I get my tickets?
You'll get your tickets instantly after you book via email. 24 hours before the performance you will receive a reminder with the links. Both YouTube Livestream tickets and Virtual Front Row tickets are sent out like this.
I haven't had my ticket!
Please please check your spam or promotions folder. If you're sure you haven't had it then send us an email at comedy at covidarms.com or tweet us @covid_comedy
We're a very small team of volunteers but will always try our best to get back to you ASAP.
Where can I watch the show after it's finished?
We'll keep a recording of the event live for 48 hrs after it finishes. Just use the same link and password you received in your email.
Is this family friendly?
Audience discretion is advised. This is a gig for adults in the main part, please expect strong language from the start.
How do I access my 'front row' ticket?
You will receive an email containing your link. The 'virtual front row' is a ticket for a Zoom Webinar which, at key points throughout the show will let you raise your digital hand and be in with a chance of talking to Kiri. Don't miss the dance off at the end and be in with a chance of winning a crate of beer!
My 'front row' link is not working, what do I do?
Please keep trying the link and password provided. If you are still having issues then please watch using livestream link and let us know via twitter: @covid_comedy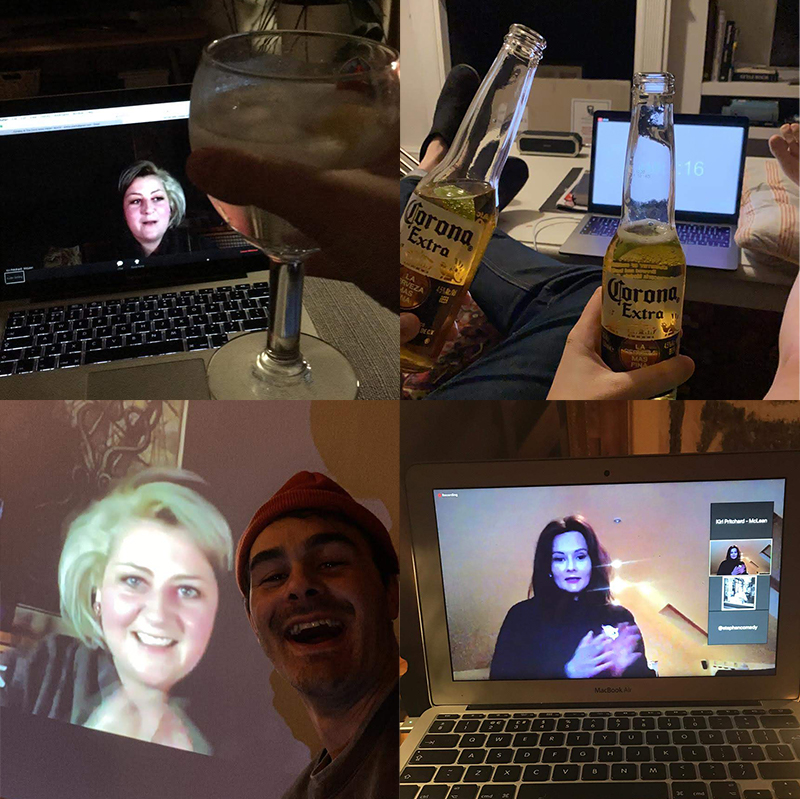 Contact us if you need to!