Saturday 21st November 2020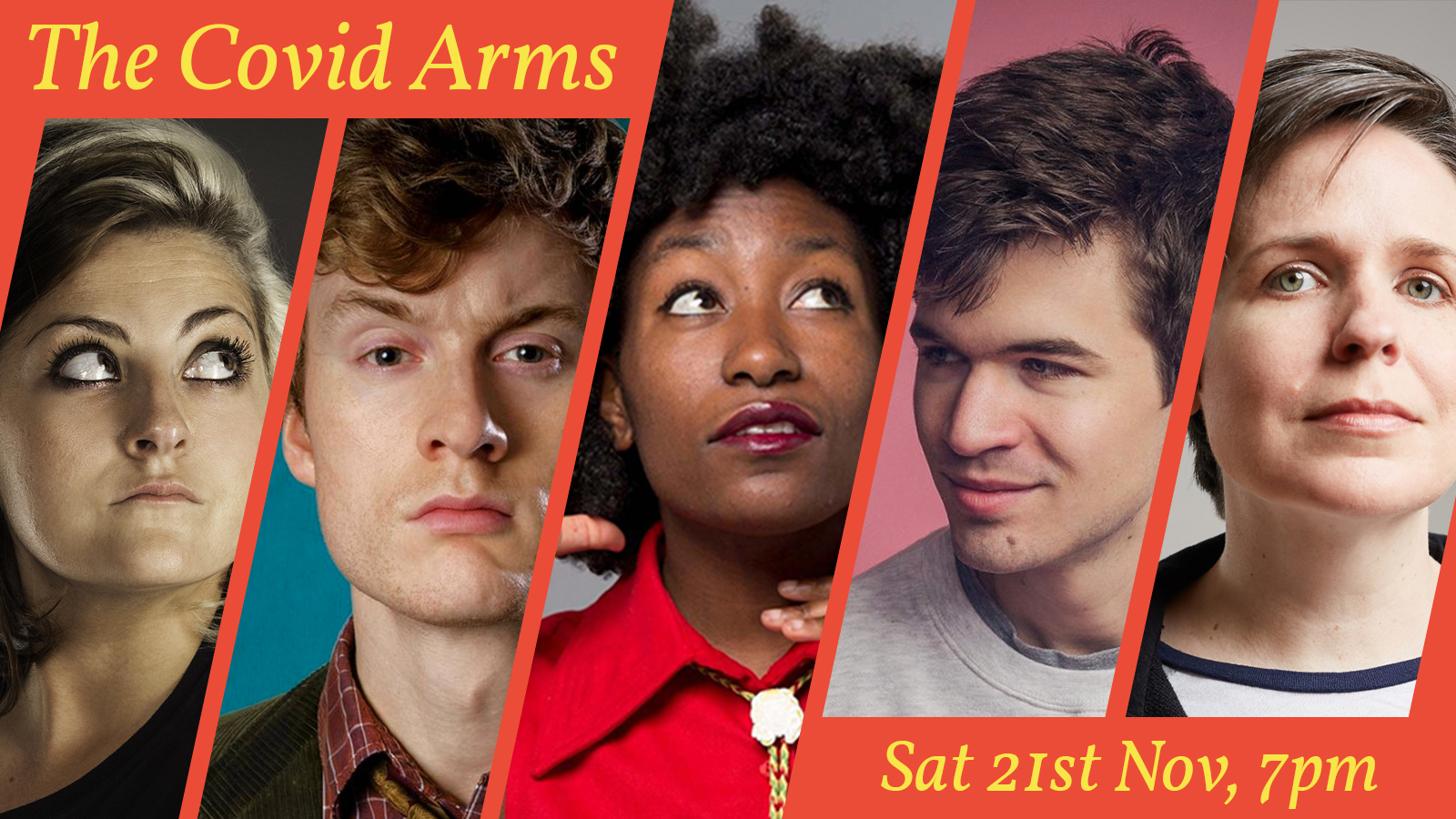 THE ACTS
Kiri Pritchard-Mclean
The landlady of The Covid Arms is Welsh Comedian Kiri Pritchard-Mclean – a double Chortle Award winning stand up comedian, writer and satirist. Recent television appearances include Have I Got News For You, The Russell Howard Hour (which she writes on) and Stand Up Central. Kiri hosted both Stand Up at BBC Wales and Wales at the Edinburgh Fringe for the BBC where she introduces a throng of the most exciting comics in the UK. She will be in upcoming episodes of Hypothetical, Roast Battle and the Comedy Central Specials.
A regular on BBC radio, Kiri has appeared many times on The Now Show and the News Quiz.
Kiri is a co-creator and co-host of both the All Killa No Filla podcast and the live juggernaut Amusical. All Killa No Filla is a podcast about serial killers that has a gigantic following worldwide. Co hosted with Rachel Fairburn, the podcast's live adaptation sold out The Leicester Square Theatre in minutes and toured the United States.
James Acaster

Effortlessly confident, James's appreciation for the whimsy and detail of everyday life are a breath of fresh air. His laid back style, playful wit and appetite for the unconventional make for an evening of mirth and hilarity, and a night in his company is a treat to behold. Since winning Laughing Boy New Act of the Year, James has gone from strength to strength appearing on Dave's One Night Stand, Russell Howard's Good News (BBC Three), Mock The Week (BBC Two) and releasing his own three part Netflix special in 2018.
'Curious, original, immensely enjoyable stuff' (The Daily Telegraph)
'Deliciously daft and no slouch in the surprises department… One of comedy's most original voices' (Evening Standard)
'Reminiscent of Stewart Lee or Richard Herring but suffused with enough of his own personality to sound crisp and fresh' (The Independent)
'Stand-up of the highest most playful order' (The Guardian).
Sophie Duker

Sophie Duker is quickly establishing herself as one of the most exciting acts on the circuit. Her favourite things include breaking hearts, taking names and telling jokes with the confidence of a cis straight middle-class white man.
As seen on Frankie Boyle's New World Order (BBC2), Riot Girls (Channel 4), and 8 Out of 10 Cats (E4). Cohost of BBC Radio 4's GrownUpLand. Creator of the Evening Standard-recommended comedy night Wacky Racists.
Ivo Graham

Apologetic Eton and Oxford alumnus, Ivo started stand-up in 2009 at the age of 18, and 8 months later became the youngest ever winner of the prestigious So You Think You're Funny award for new acts at the Edinburgh Fringe.
Now a regular fixture in the clubs and theatres of the UK circuit, his gauche charm and crafty, self-aware wit has proved a hit with audiences of all ages, and led to appearances on multiple TV and radio shows including Live At The Apollo, Mock The Week, Comedy Central At The Comedy Store, As Yet Untitled, Live From the BBC and Fighting Talk.
Kate McCabe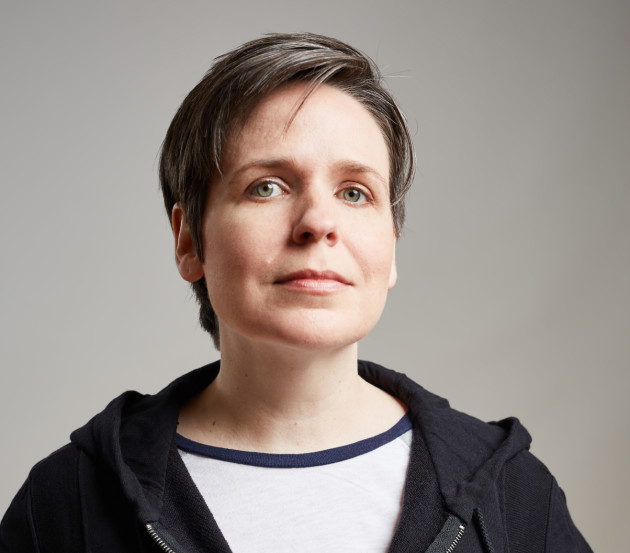 An American comic now in Manchester, Kate McCabe has been warmly received by audiences all over the UK. A likeable blend of the observational and the ridiculous, Kate also works with ComedySportz improv troupe.
"Delivers strong material with aplomb" – Three Weeks.
"More Tina Fey than Katy Brand" – Student Direct.
"Mccabe stormed the venue…a thorough delight to watch" – Arts in Leicester.
Music from Sheyi Martins-Allen

'In the middle of difficulty lies an opportunity.'
When Covid took hold and left Sheyi locked down in a small flat, separated from family, friends and other musicians, she could have easily put her career on hold. Instead, she seized the chance to do something different. For the past few months, she has been recording covers and producing her own original work in a makeshift studio, filming videos in her living room and releasing them online, where they have been picking up thousands of views. She's recently been featured on BBC radio London and her music is becoming more powerful and important than ever as a tide of new fans embrace her work. But there is no fortune or chance to this success. This is merely the fruitful reward of dedication. And not a dedication to being seen or heard, but a dedication to the art itself. For years she has striven to find a voice, a voice that speaks to and for people, songs that will move you, and lyrics which stay with you long after their last echo has faded.
THE EVENT
The Covid Arms returns for one mighty night of monthly live comedy streamed directly to your living room!
The money we raise from this performance will be split between the performers themselves and The Trussell Trust. When your livelihood disappears we don't want to be the guys asking comedians to work for free.
The event will take place on Saturday 20th November 2020 at 7pm (UK time).

Your ticket will allow you to watch the event through YouTube. Throughout the evening we'll be giving away beer as part of our themed competition which anyone can take part in. Those in the 'virtual front row' will also be able to join a dance off with the winner getting a slab of delicious Beavertown beer!
This event is suitable for hard of hearing and will be available to watch with subtitles / captions through YouTube.
Finally – please be warned that strong language will be used from the beginning and this may not be suitable for children.
THE CHARITY

The Trussell Trust support a nationwide network of food banks and together  provide emergency food and support to people locked in poverty, and campaign for change to end the need for food banks in the UK.
In the UK, more than 14 million people are living in poverty – including 4.5 million children. TT support more than 1,200 food bank centres in the UK to provide a minimum of three days' nutritionally-balanced emergency food to people who have been referred in crisis, as well as support to help people resolve the crises they face. Between April 2018 and March 2019, food banks in their network provided a record 1.6 million food supplies to people in crisis, a 19% increase on the previous year.
We know it takes more than food to end hunger. That's why we bring together the experiences of food banks in our network to challenge the structural economic issues that lock people in poverty, and campaign to end the need for food banks in the UK.
YOUR TICKET
You will receive your ticket immediately upon purchase. Follow the link in your confirmation email to watch the show. Check our FAQs for more information!